Hey, this is nice. There's a new Junior Genius Guide on store shelves, and I just found out that the first book in the series, the Maps and Geography one, is a finalist for the Washington State Book Awards!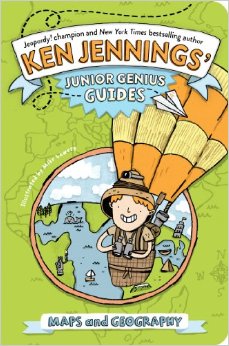 You probably follow the Washington State Book Awards scene pretty closely, so you don't need me to tell you this, but I'm one of three finalists for the Scandiuzzi Children's Book Award for Middle Readers.
One of the other nominees is the adorable comic strip Phoebe and Her Unicorn, so I assume I have no chance, but still. It's nice to make state!